Opposition to Sourav Joshi – The name is becoming quite viral on the internet because today slogans were being raised against Saurav Joshi like "Sourav Joshi Murdabad". For information, let me tell you that mostly Sourav Joshi was getting some or the other kind of hate, but today it has become too much. Yeh Hate Them is getting released a few days ago along with the video cast. So in this article on this web site I am going to tell you Opposition to Sourav Joshi About this news in detail in this article.
Opposition to Sourav Joshi
It so happened that Saurav Joshi had uploaded a video a few days ago and the title of that video was "Important video with Police". In this video, Sourav Joshi said that because of Haldwani and Uttarakhand people are getting to know and this city is going very trending. Earlier most people did not know Uttarakhand and Haldwani and now they have come to know because of Sourav Joshi. Saurav Joshi and his family live in Haldwani, Uttarakhand and because of this most people must have heard the names of Haldwani and Uttarakhand many times.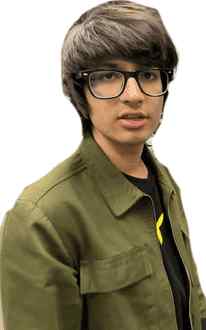 But as soon as he said in his video that the places named Uttarakhand and Haldwani have come into the limelight only because of Saurav Joshi. Due to speaking of this, many people got angry and there was also a front against it. By making an effigy of Sourav Joshi and blowing it up, they were saying "Sourav Joshi Murdabad" against him. This thing has become like a mess just because of speaking a small thing. Especially the residents of Haldwani and Uttarakhand were very angry.
Protest against Saurav Joshi – my opinion
Sourav Joshi had also told in one of the videos that many try to speak those words carefully so that they don't cause any brawls or people don't get angry because of them. But by mistake he uttered some words, due to which a large number of people showed their displeasure. If I give my opinion, then Sourav Joshi did not say this deliberately, nor does he have pride in his mind, if we look at this incident.
Sourav Joshi had just said that Haldwani and Uttarakhand have become very popular in today's time and took this thing in the wrong direction. The words spoken towards the human being can be taken from the right direction as well as from the wrong direction. Sourav Joshi told in a simple way that Uttarakhand and Haldwani are becoming very popular and people start feeling angry about this.
From my senses, Sourav Joshi did not intend to talk like this, but he was speaking in the same way and how did he know that people would take this point to the other side. Now let's see how long the original Opposition to Sourav Joshi The case goes on. From my senses, Sourav Joshi will remove that part in this video because of which he is getting a lot of hate. as soon as we Opposition to Sourav Joshi If I get any information about it, I will keep updating inside this article.